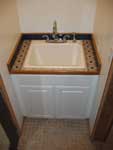 This is the new Laundry tub. Note that we dropped a tub into a kitchen base and added a tile countertop.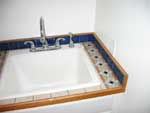 This space used to be a shower stall. The stall was removed, the walls were sheet rocked and the area was rewired to add an outlet.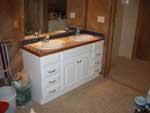 This is the new bath vanity. Again, we made a tile countertop and, like the original, we used two sinks.